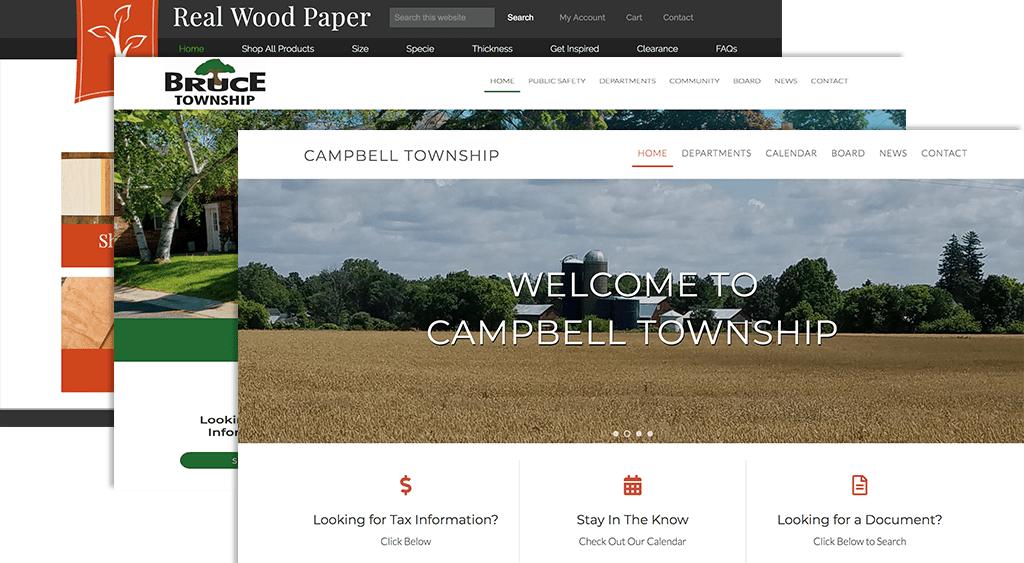 We are an ADA Compliance Website Designer. We understand ADA Compliance can be very confusing. Putting it simply, a website needs to be built according to guidelines and then continually maintained as updates are made to the website and guidelines change.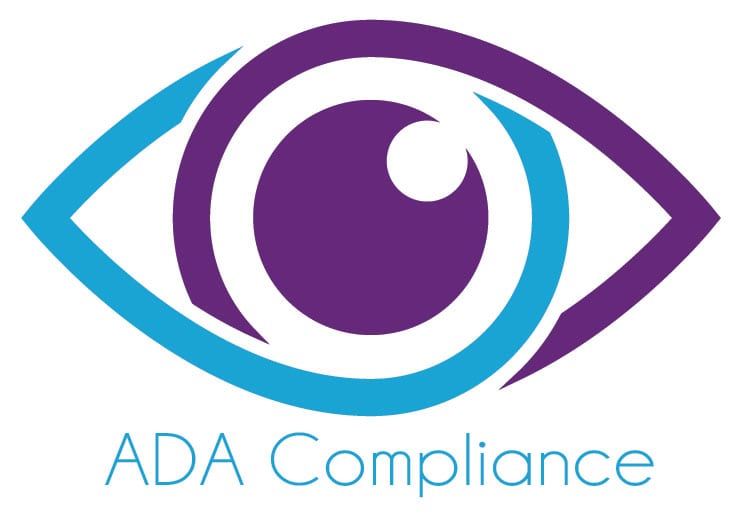 First off, we understand ADA Compliance can be confusing because there is no official certificate or stamp of approval that a website can obtain. Rather, ADA Compliance is about due diligence. A website needs to be built according to guidelines and then continually maintained as updates are made to the website and guidelines change.
Google measures nearly everything about websites. They search your site and rank it against all the other websites out there. Google has said details like page speed and Secure Socket Layer (SSL) help websites rank better. Why wouldn't Google be looking at ADA Compliance too? You can bet they are looking at that and it's just a matter of time before they announce every website needs to be ADA Compliant. Get ahead of your competition now!
Pixelvine offers a SEO Pro Package #2 – The Municipal (and higher level SEO Pro Packages) which offers a monthly ADA Compliance Website Audit as well as Monthly Maintenance Plans. To find out more about our ADA Compliance SEO Pro Packages, please click the link or hit the green button below for more information and pricing.
What is ADA Compliance, Section 508 Compliance and WCAG 2.0 Compliance?
The Department of Justice (DOJ) published the Americans with Disabilities Act (ADA) Standards for Accessible Design in 2010. These standards state that all electronic and information technology must be accessible to people with disabilities.
The ADA differs from Section 508 regulations, an amendment to the United States Workforce Rehabilitation Act of 1973, mandates all information technology including computer hardware, software and documentation be accessible to people with disabilities.
The World Wide Web Consortium (W3C) administers the Web Content Accessibility Guidelines (WCAG) and serves as the arbiter of the Internet. WCAG 2.0 comes in three levels A, AA, AAA. WCAG AAA compliance relates 100% to Section 508 which greatly impacts design, performance and looks. The DOJ has admitted that AAA compliance is not practical which is why levels A and AA are the acceptable standards.
Understanding WCAG Levels A & AA Compliance
The World Wide Web Consortium (W3C) breaks it down into 4 different categories:
Perceivable
Operable
Understandable
Robust
Perceivable: Information and user interface must be presented to site visitors in ways they can perceive (ie: alt image attributes describe what the image actually does, such as "Form Submit Button")
Operable: User interface and navigation must be operable by both keyboard and mouse
Understandable: Information and user interface must be understandable (ie: a form message should not be "invalid field" but rather "the email address must be a valid email address format")
Robust: Content must be robust enough to be interpreted by a wide variety of user agents including assistive technologies (ie: don't use code that only certain browsers understand).
Who Needs To Follow These Requirements?
The ADA standards apply to commercial and public entities that have "places of public accommodation" which includes the Internet. The DOJ is currently determining the specific regulations. Organizations are encouraged to use the WCAG 2.0 Level AA Guidelines as a guide on how to become accessible until the DOJ defines the regulations.
Who Does The Law Affect?
Americans with disabilities and their families, friends and caregivers
Private employers with 15 or more employees
Businesses and Non-Profits that serve the public

Restaurants, retail stores, banks, hotels, doctors offices, law firms, public venues, etc are required to comply with Title III of the ADA

All state and local government agencies
What Is The Goal of ADA Compliance?
The goal of ADA Compliance is to create a website with a set of standards that, for instance, a person with epilepsy can use the website without risk of seizure (ie: no flickering graphics). Or, a vision-impaired person using a screen reader can secure transportation to a doctor appointment or access online banking (ie: color contrast of 4.5:1).
Are All Pixelvine Websites ADA Compliant?
While we use the latest technology and best website design practices, only clients that request ADA Compliance will receive an ADA Compliant website. Our standard websites do not go through the battery of validation tools. However, if you opt into our SEO Pro Package #2 – The Municipal  or higher level SEO Pro Package, your website will be built and maintained for ADA Compliance. If you would like us to review your website's ADA Compliance or quote a redesign of your existing website, please Contact Us.
Why Choose Pixelvine?
It's always important to find a web design partner who is ahead of the curve and has a long track record of great service and delivering solid work. This is no longer a place for graphic designers and the guys working from home in their basement. This is an area that requires specialization, expertise and the team to deliver results. Choose wisely. Choose Pixelvine.
Whether you are just looking at your options or ready to make a move on your website project, contact us and we'll answer any questions you may have.